Wink Hostel Review: Singapore's Sleek Cozy Bed-Pod Lodge
Would you consider sleeping in a pod? The experience will save you money in notoriously expensive Singapore and get you modern digs in the heart of the city's Chinatown. Plus, you might meet some fellow travelers in this friendly hostel.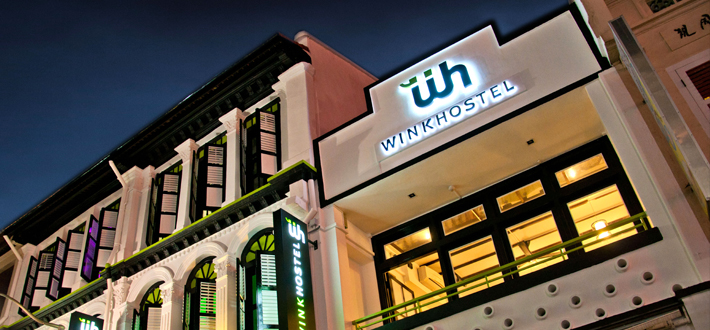 What makes Wink Hostel so Darn Good? Wink has a perfect location in the heart of Chinatown, convenient by mass transit to just about anywhere you want to go in Singapore, but what makes the hostel so cool is its modern and high-tech take on the bed-pod concept. The staff is friendly and helpful, the atmosphere is peaceful and laid-back, and the rates for this level of quality in this part of town are fantastic.
Location: Wink is just a few minutes from the Chinatown Mass Rapid Transit station, but linger in the neighborhood and you can learn some history at the Chinatown Heritage Center, visit a Buddhist temple, or pick up some souvenirs at the vast Night Market. When you are finished shopping, take a short walk to Clarke Quay, a hotspot for Singapore nightlife.
Rooms: Located in a historic shop house gone modern, Wink departs from the ubiquitous hostel bunk bed with its sleek yet cozy bed pods. Pods have sound-resistant walls, and boast 260 thread-count sheets, orthopedic mattresses, and cushy backrests. Upon arrival you are equipped with a personal smart card which allows you to access your dormitory, your locker, and the entertainment lounge. Wink offers two mixed singles and one ladies-only dormitory, as well as a selection of queen-sized pods.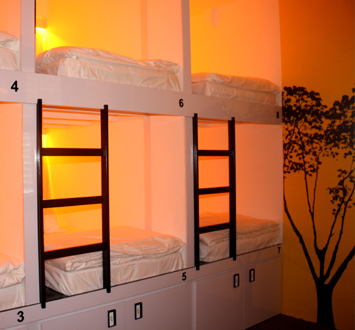 Food: A do-it-yourself breakfast of toast, peanut butter and jelly, cereal, and juice, is included, and the staff will happily point you in the right direction for some cheap and tasty eats. Of course, Chinatown has no shortage of options with the Chinatown Night Market just around the corner and a multitude of hawker stalls in the various food centres throughout the neighborhood.
Vibe: Wink has a relaxed atmosphere, doesn't feel overcrowded, and is run by a group of wonderful, helpful people.
Keep in Mind: Wink only has shared bathrooms, but they are kept clean and have rain-shower showerheads.
Price Range: 50 SGD – 90 SGD (breakfast included)
# of Rooms: 5
Kid-Friendly: yes
If you are interested in making a booking, you can check availability and get prices at booking.com.
A big thank you to Ria Mandik from Jakarta, Indonesia for nominating this cool pod hostel. As always, if you've stayed at any extraordinary independently owned accommodations for budget-minded travelers, please let us know and nominate them today on Darn Good Digs!
Write a comment