Poas Volcano Lodge and Restaurant Hotel Review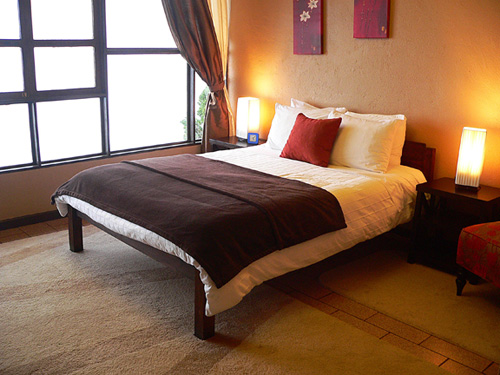 This past summer we spent almost three weeks traveling around Costa Rica with our seven year old son, and along the way we stayed in some fantastic places.  We'll be publishing some of our hotel reviews here on the blog (or visit our Costa Rica hotels page to read them all in one place).
We'll start with the first spot we stayed – Poas Volcano Lodge and Restaurant:
What makes Poas Lodge and Restaurant so Darn Good? Wow – the view! Feel the stress drain as you sip your wine in the candle-lit lounge staring out the wall of windows, mesmerized by the twinkling lights of San Jose below or a lightning storm in the distance.
Location: On the main road just two kilometers from Poas Volcano National Park, the lodge is the perfect place to stay for an early morning visit to the volcano before the infamous clouds roll in.  The lodge is forty-five minutes from the San Jose airport and even closer to the Doka Coffee Estate and La Paz Waterfall Gardens.
Rooms: Decked out in soothing neutral tones, the lodge's five rooms have comfy beds with warm soft blankets, fresh-cut flowers, and views overlooking the Central Valley.  Hummingbirds dart around the feeders in the lodge's hummingbird garden, and cows graze in the fields below.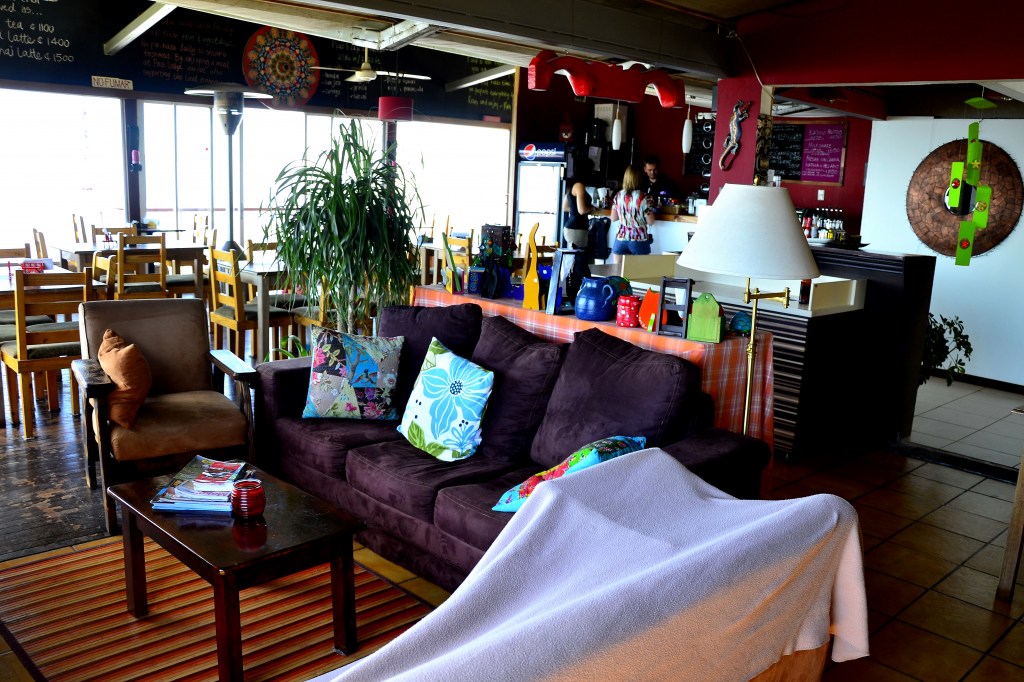 Food: The Lodge's restaurant/lounge serves up delicious food in a supremely atmospheric setting. The breakfast spread includes home-made cakes, a choice of cereals, fresh fruit salad, and a hot entree, such as the traditional pico de gallo. For dinner, the menu offers both typical Costa Rican fare and International dishes – either way you go the food is wholesome and fresh. For lunch we went right next door to a little restaurant, which served up the best arroz con pollo I ate on the whole trip (and I ate a lot!).
Vibe: Super-chill, especially at night when the candles are lit. The managers, Mark and Oliver, are a couple of friendly guys from South Africa who know how to run a killer lodge and restaurant.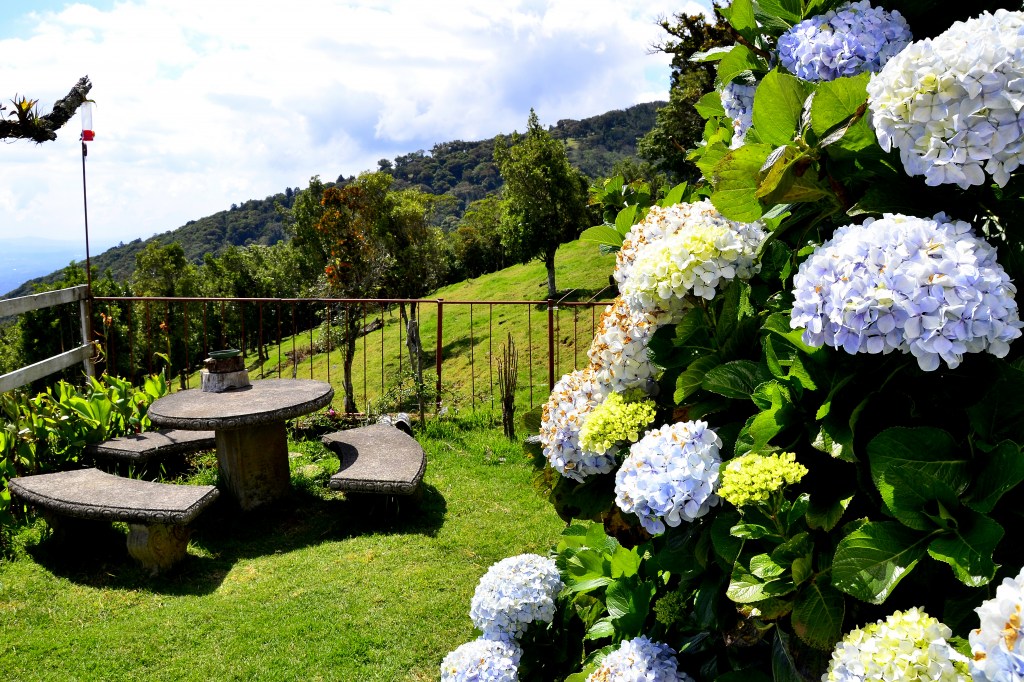 Keep in Mind: Bring warm clothing as it is cool up at Poas, though in the lodge you'll find heaters in the rooms and cozy blankets in the lounge to keep your warm.
Price Range: US$55-$90
# of Rooms: 5
Kid-Friendly: yes
If you are interested in making a booking, you can check availability and get prices at booking.com.
* photo credit for the 2nd and 3rd photos: Arizona Jake
Write a comment