Exceptional Siem Reap Bed and Breakfast – Journeys Within B&B
Since our 2008 launch of Darn Good Digs we have been receiving nominations for different kinds of "budget" accommodations in Southeast Asia. For backpackers and truly frugal travelers, we have reviews for amazing guest houses and inns that cost under US$20 a night. Many of our readers at Darn Good Digs, though, are willing to spend a little bit more to get some additional luxury and comfort. Journeys Within Bed and Breakfast in Siem Reap, Cambodia is one of those exceptional digs that merits the extra cost. A lovely swimming pool, delicious breakfast, free tuk tuk rides to and from town, and complimentary laundry service are just a few of the details that make Journeys Within so special. Read our review, first submitted by Selin K from San Francisco, to find out what else makes this B&B stand out:
What makes Journeys Within Bed and Breakfast so Darn Good? Journeys Within overflows with warmth and friendliness. From its owners, Andrea and Brandon, to its tour guides and receptionists, the entire Journeys Within staff took care to ensure that we were happy and comfortable throughout our stay. The B & B partners with Journeys Within Our Community, a non-profit dedicated to improving living conditions in Southeast Asia through well construction, language schools, and a host of other local projects. I was really amazed to see how Journeys Within gives back to the community in so many ways.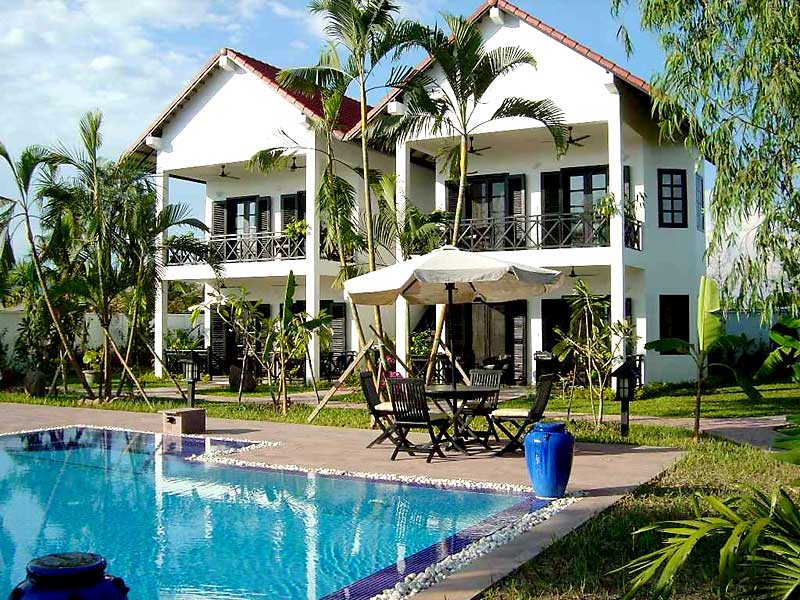 Location: Located on the outskirts of Siem Reap, Journeys Within is on the road between town and the awe-inspiring twelfth century temples of Angkor Wat.
Rooms: Journeys Within has four deluxe bungalows and one family suite. All are modern and filled with Cambodian touches, such as the traditional Cambodian scarves left on the beds as gifts for guests. The bathrooms are divine with fancy rain shower heads, and each room has AC, free drinks in the mini-fridge, and balconies overlooking the ridiculously inviting pool and garden oasis.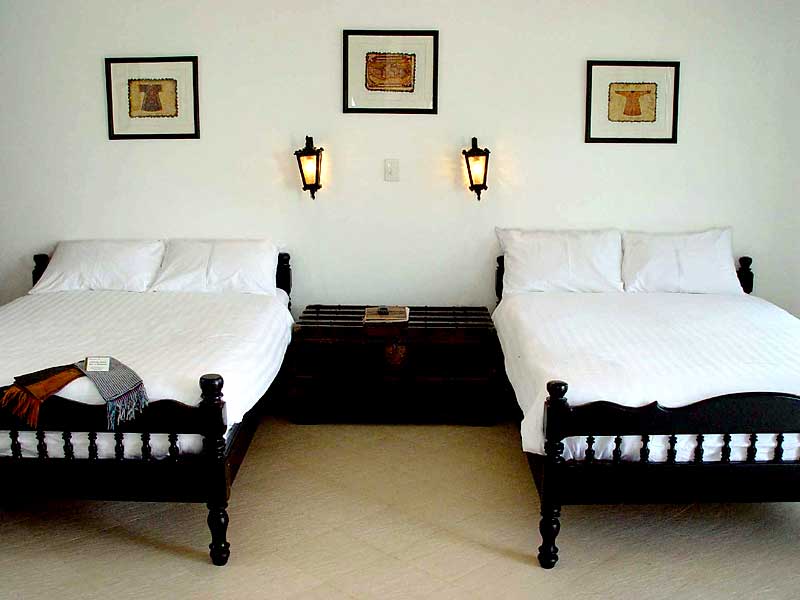 Food: I just can't say enough about the food at Journeys Within. The chef is tiny in size, but big on taste! She uses many local ingredients and everything is always delicious. Her chicken coconut curry was so incredible that I even tried to recreate it when I got back home. Breakfast is included, and the B & B offers full lunch and dinner menus.
Vibe: Staying at Journeys Within is like staying with friends. After exploring Angkor Wat, we were all about lying by the pool and having a restful and relaxing visit.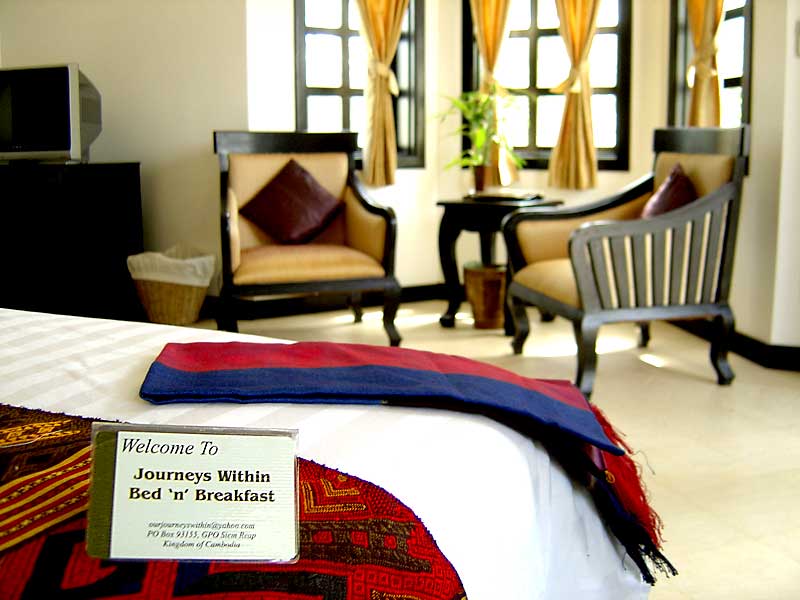 Things to Keep in Mind: Journeys Within is ten minutes from town, so you can't just walk outside and wander about, but tuk tuks are readily available and are a great way to get to the heart of Siem Reap.
Price Range: US$75-$160
# of Rooms: 5
Kid-Friendly: yes

Make an Inquiry/Book a Room at:



As always, if you've stayed at any extraordinary independently owned accommodations for budget-minded travelers, please nominate them today on Darn Good Digs!
Comments
Write a comment