Exceptional Quintana Roo Mexico Eco-Hotel – Balamku Inn on the Beach
Gary Diedrichs from Green Traveler Guides recently nominated the eco-friendly Balamku Inn on the Beach in Mahahual, Quintana Roo, Mexico, as one of his all-time favorite independently owned hotels.   The Green Traveler Guides, launched by Gary and his wife Peggy, are all about traveling well with the lightest possible carbon footprint. They do old-fashioned research to uncover the best green hoteliers and local/organic eats around the world, and share them on their website and e-guides. We're proud to feature Gary's review of the Balamku Inn as the fifth post in our guest blogger series.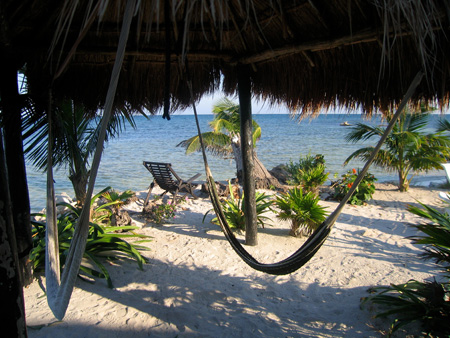 Why so darn good: This ecological hotel, one of the few green lodgings on the beautiful Mexican Costa Maya, has just been nominated as Leading Green Hotel for Mexico & Central America in the World Travel Awards. Its nine guest rooms are all right on the beach, in circular palapas and two-story buildings situated to maximize natural ventilation. They are airy and tastefully turned out, with tile floors and colorful Mexican art.
Location: Balamku boasts a sandy beachfront with clear, calm, and shallow waters, protected by the amazing Banco Chinchorro reef. This is the same reef system divers flock to in Belize.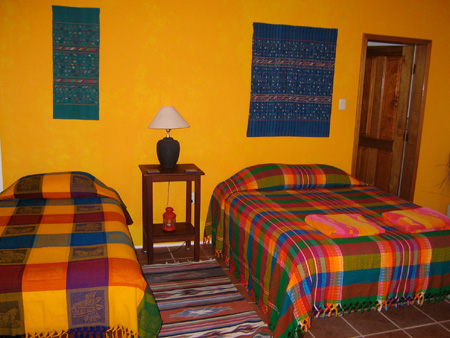 Room: The rooms are all well maintained and tasteful, tropical in theme and in fact. Keeping with the eco-friendly mission, all in-room toiletries are aloe vera based. Captured rain water flows into your shower and sink, and then goes out to constructed wetland. The units even have specially designed composting toilets (looking at them, you would hardly guess) based on a Swedish system to protect the reef.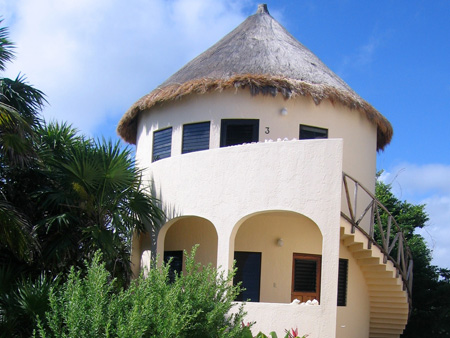 Food: A full breakfast is included, served in the main inn and featuring organic fruit from the property, homemade granola, and organic Chiapas coffee.
Vibe: Totally laid-back and serene. Reach for another cerveza or an herbal iced tea: both are totally appropriate.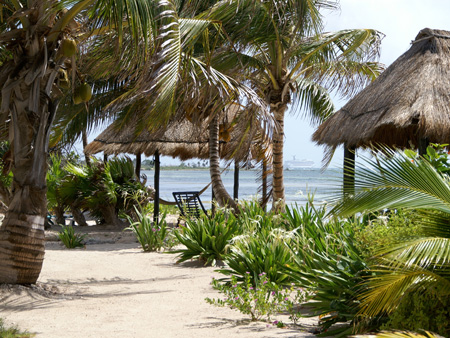 Price Range: US$75-$90
# of Rooms: 10
Kid-Friendly: yes
Make an Inquiry/Book a Room at:

Thank you Gary for nominating the Balamku Inn on the Beach in Mahahual, Quintana Roo, Mexico!
If you have stayed at any amazing locally hotels and want to share them, please nominate them at Darn Good Digs.
Write a comment