Super Friendly Thamel Kathmandu Boutique Hotel – Ambassador Garden Home
We are really pleased to feature one of Sherry Ott's all-time favorite places to stay, the Ambassador Garden Home in Kathmandu, Nepal, as our fourth post in our guest travel writer and blogger series.  Sherry blogs at Otts World, a popular blog that she launched over three years ago when she quit her corporate Manhattan job to teach ESL in Vietnam and travel the world.  She has traveled extensively in Asia, and she selected a small hotel in Kathmandu as her Darn Good Digs.
What makes the Ambassador Garden Home so darn good? In the middle of the craziness of Thamel, Kathmandu's tourist district, is this gem boutique hotel – a diamond in the ruff!  What makes staying here so unforgettable is the staff!  It feels as you are a member of their family.  The owner and manager both came out at night and sat with guests in the garden to eat dinner with them.   They walked around and introduced different sets of guests, creating this open communal feel at the hotel.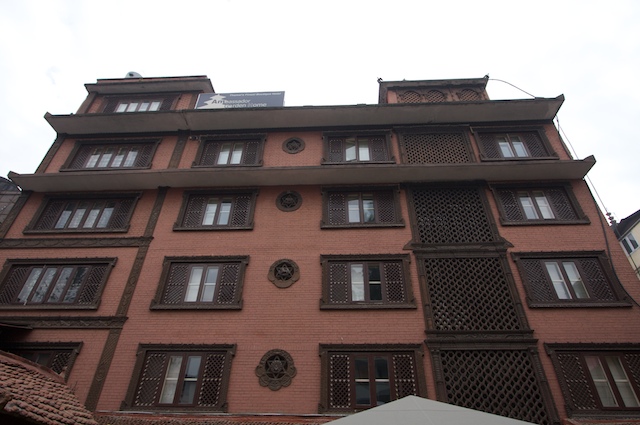 Location: Thamel is one of the busiest places in Kathmandu.  It is noisy, crowded, and dirty.  However, in the heart of the neighborhood is the Ambassador Garden Home, located at one of the main intersections of Thamel.  It's set back from the road, and once you step into their 'grounds' you are immediately transported to a peaceful environment – a safe haven from the craziness of Kathmandu.
Room: The rooms are modern and decorated with class.  The whole hotel underwent a major renovation lately.  They have infused cultural and family relics throughout the decor.  The garden in the back is one of the highlights.  Surrounded by a classic brick fence, you feel like it's your own little oasis.  You can eat out in the garden or simply relax with a book, with the fountain dribbling in the background.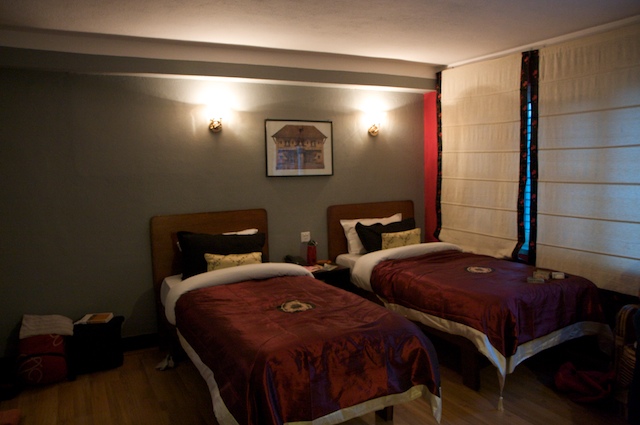 Food: The dhal bhat plate, the country's most popular cuisine, was fabulous.  Breakfasts were also great with three set options to choose from.  I personally loved the french press coffee brought to the table!
Vibe: They have melded the idea of a stuffy boutique hotel into a family hostel in a way.  The owners called you by your first name and frequently joined you in the garden, assisting with any travel needs you had.  As a frequent solo traveler, I loved how they introduced me to other people staying at the hotel.
Keep in Mind: It is still Thamel in Kathmandu.  It's impossible to get rid of all of the noise, and you therefore will hear horns and music, but it stops at 11PM.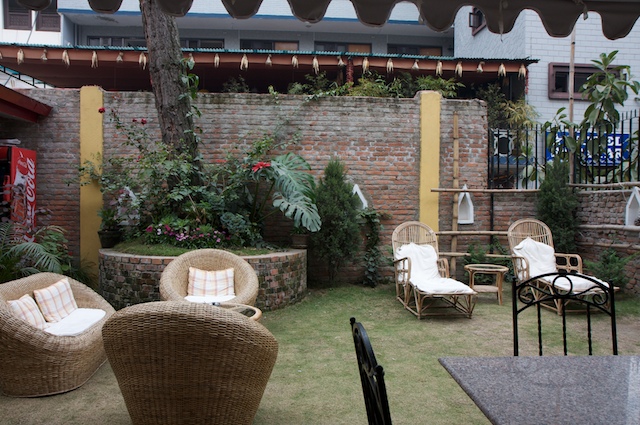 Thank you Sherry for nominating the Ambassador Garden Home in Kathmandu!
We would love to hear from more savvy travelers about their all-time favorite independently owned hotels with rooms under US$150.  We carefully research every nomination we receive, and publish the most extraordinary ones at darngooddigs.net.
Comments
Write a comment